Cleveland Browns: Best Safeties still available on day three of the NFL Draft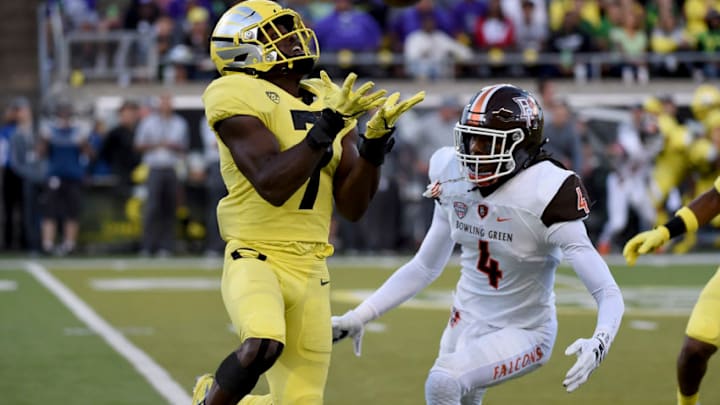 (Photo by Steve Dykes/Getty Images) /
A quick overview of the best remaining talent the Cleveland Browns could potentially draft at the safety position during the 2019 NFL Draft.
With a need at safety, the Cleveland Browns could still find a potential starter during the final day of the 2019 NFL Draft. Here's a quick rundown of some of the better prospects still on the board waiting for their name to be called.
Amani Hooker, Iowa
Yet again another safety who was given a second-round value who has fallen way past where he should have been drafted. Modern-day strong safety who is excellent in zone coverage and has shown strong route recognition while playing slot corner.
A very versatile defender with above average football IQ. I imagine wherever he gets drafted he will make the team and earn a starting spot before his rookie year is out.
Sheldrick Redwine, Miami
Started his college career as a cornerback before converting to safety in 2017. Solid man coverage ability will make him a premier slot corner guy and with his physicality, he will most likely be a box safety.
Not afraid to stick his nose into the run game and punish running back or quarterbacks while blitzing. His zone coverage range is lacking but with his skill set, he will surely find a home in today's NFL, nonetheless. He projects as a special team's starter initially but will earn a Strong Safety starting spot in his career.
Ugochukwu Amadi, Oregon
Possesses above average ball skills and man technique, but his zone coverage is his best asset. Could come in and start as a slot corner in the NFL with his man coverage skill set and feel.
He has a player comparison of Vonn Bell who is a starting safety for the Saints. The man has s future in the NFL.