3 Bengals to watch vs. Cleveland Browns in Week 7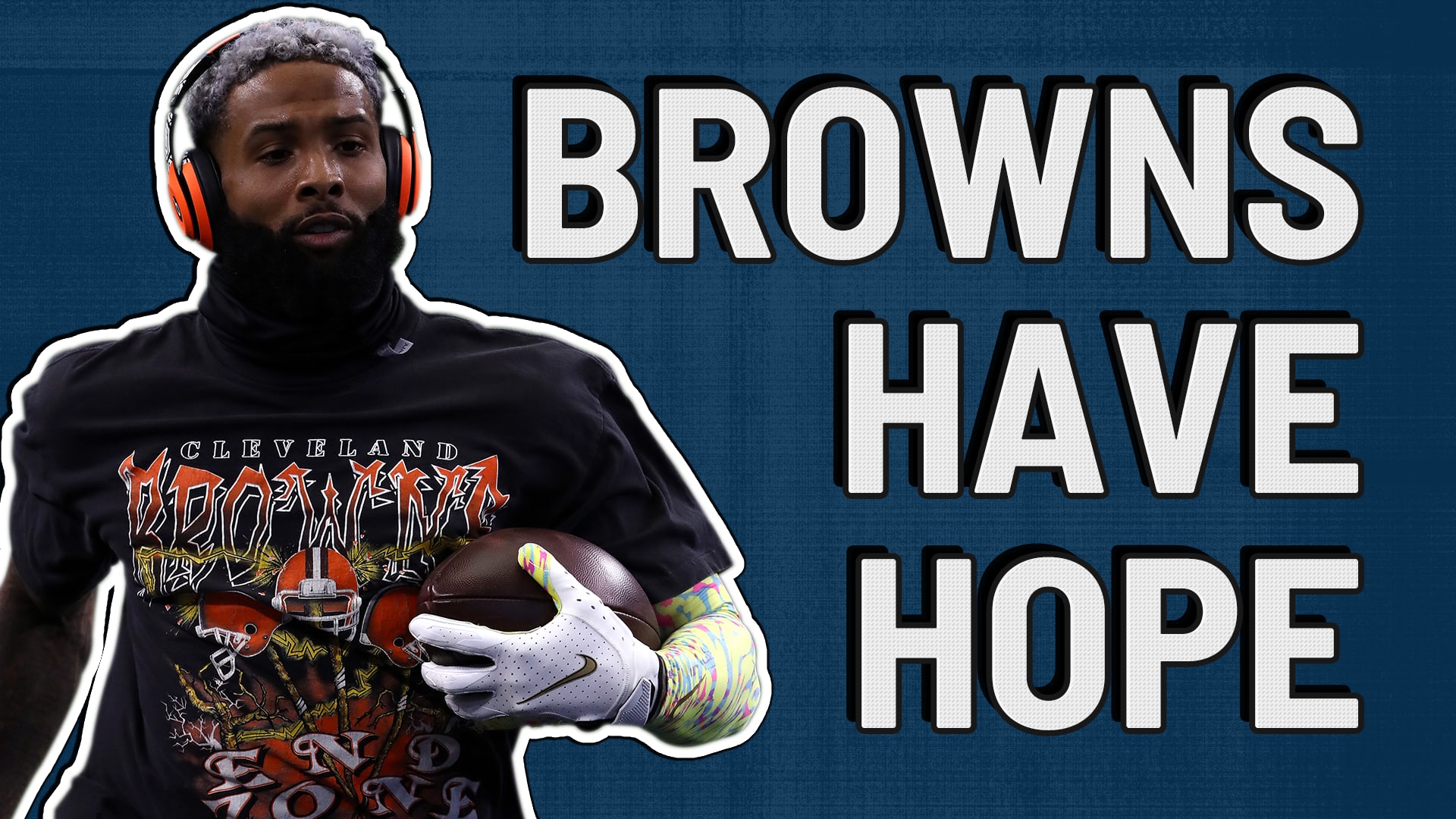 Cleveland Browns are looking for a sweep of the wounded Bengals
We're heading into another battle for Ohio and the Cleveland Browns are looking to earn a sweep against their in-state rival Cincinnati Bengals. Cleveland won the first matchup in week two 35-30 after the Bengals scored late to make the score closer than the actual game was.
The Browns offense looked like it had found its identity as they rushed for over 220 yards and were almost equal in passing. They attacked the defense from all angles and really let their star players be star players as they got touchdowns from Nick Chubb, two from Kareem Hunt and another from Odell Beckham Jr.
They will be without Chubb this weekend but the Bengals will also be without their starting running back Joe Mixon. Cleveland has a clear advantage at back up running back with Hunt and Cincinnati will likely be forced to start Giovanni Bernard.
You can expect the Bengals to pass the ball a lot because Bernard is a receiving back. Their rookie quarterback Joe Burrow has looked good but there has been some uncertainty about his star wide receiver, who hasn't been much of a star lately.
There are several players on the Bengals who have made it known that they are unhappy there but they are surprisingly playing competitive football. The Browns are coming off of a tough loss and if they don't take this game seriously they could lose to a team they are better than.
Here are some players for Cincinnati who will be crucial if they want to pull off the upset.
3. Geno Atkins, DT
A true star for Cincinnati when they were a perennial playoff team but he has been reduced to a rotational defensive lineman. Geno Atkins missed the first four games of the season due to injury but he has played less than 30 percent of the snaps in each of the two games since he returned.
Usually, when a team does this to a player the caliber of Atkins it means they are done with him and that seems even more possible because there is a new coaching staff in Cincinnati as of last year.
Although they have rarely used Atkins this season they could give him more time in a game like this against the Browns who ran wild on the Bengals in week two. Atkins was injured for that game and may get up for a game against an old rival.
Atkins could be trade bait for contending teams but he will have to show that he had something left for teams to pay the price the Bengals are likely asking for. So they will have to give him more than the 37 snaps he has seen so far.
This might be the game that they choose to showcase Atkins as the trade deadline is quickly approaching. It's questionable whether or not he still has the ability, he is 32 years old and has dealt with injuries, but he can be a fraction of the player he used to be he could be a problem for the Browns on Sunday.
---
2. A.J. Green, WR
This situation is similar to the Geno Atkins one. When the Bengals were good there may have been no player more important than wide receiver A.J. Green. He made seven straight pro bowls and had over 1,000 yards in all of those seasons but one.
Yet here we are, after missing all of last season Green has struggled to be part of the offense so far. He hasn't played more than 80 percent of the snaps in any game this year and has only gotten double-digit targets twice.
The most targets he got this season was against the Browns in Week 2 when Burrow looked his way 13 times but he only caught three for 29 yards. This is far from the production we are used to seeing from Green, whether it is because of gameplan or loss of ability.
He did finally have his best game of the season last week as he was targeted 11 times catching eight passes for 96 yards. This could serve as a turning point or it could be the Bengals trying to show potential trade partners that Green still has something left.
He will be more important this week because the Browns are getting their slot cornerback Kevin Johnson back from injury. Johnson will slow down Tyler Boyd who is Burrow's top target. So Green should get some of those looks if he can break free from Denzel Ward which is a tall task.
We are far from the days of Green being one of the best receivers in football but he can still hurt for a big game. Don't be surprised if Green hops in the time machine and goes for 100-plus yards.
1. Joe Burrow, QB
It almost goes without saying but Cincinnati has no chance to win this game if they don't get a great performance from their rookie quarterback. Joe Burrow has shown that he is more than capable of doing that but the circumstances will be a little different this week.
The Bengals haven't run the ball well ranking 24th but with Joe Mixon in the backfield, there was at least a threat that defenses had to respect. With Mixon out and Bernard taking his place, you can expect to see a ton of passes by the Bengals.
They also have Samaje Perine on their roster who will likely see most of the carries between the tackles. If you don't feel good about that neither do the Bengals, Perine only has one carry so far this season.
Cincinnati has the second-most pass attempts in the NFL entering this weekend, so they aren't scared to put the game on the arm of Burrow. The Browns secondary will look a little different than it did in Week 2, Tavierre Thomas will see fewer snaps on defense as Kevin Johnson returns.
Better coverage means less time to throw, Burrow was sacked three times in the last matchup and it could be worse this week. You will see a lot of check downs especially with Bernard at running back.
There are some factors working against Burrow in this game but this is what he has been asked to do all season and he hasn't done a bad job. After 300 yards and three touchdowns in the first game, look for the Browns defense to challenge Burrow.